Within the framework of its project "Military Heritage", the Kurzeme Planning Region continues cooperation with two important organizations that have been researching military history for more than 20 years – Michael Molter, owner of the website www.kurland-kessel.de, and enthusiasts of international military archeology. from the non-governmental organization / association "Legenda", as well as communication with the Coldwarsites network organizers has been started.
KPR has achieved the following result – One (1) publication www.kurland-kessel.de (IN ANNEX)
Every year the owner of www.kurland-kessel.de goes to Latvia and in both 2020 and 2021 the Kurzeme project manager has participated in several visits to military heritage sites of World War II and battlefields in Kurzeme together with Michael Molter to exchange information , take over the best experience and learn about the interests and goals of German military heritage tourists when visiting Latvia.
The exchange of information on military heritage stories and objects takes place continuously by e-mail.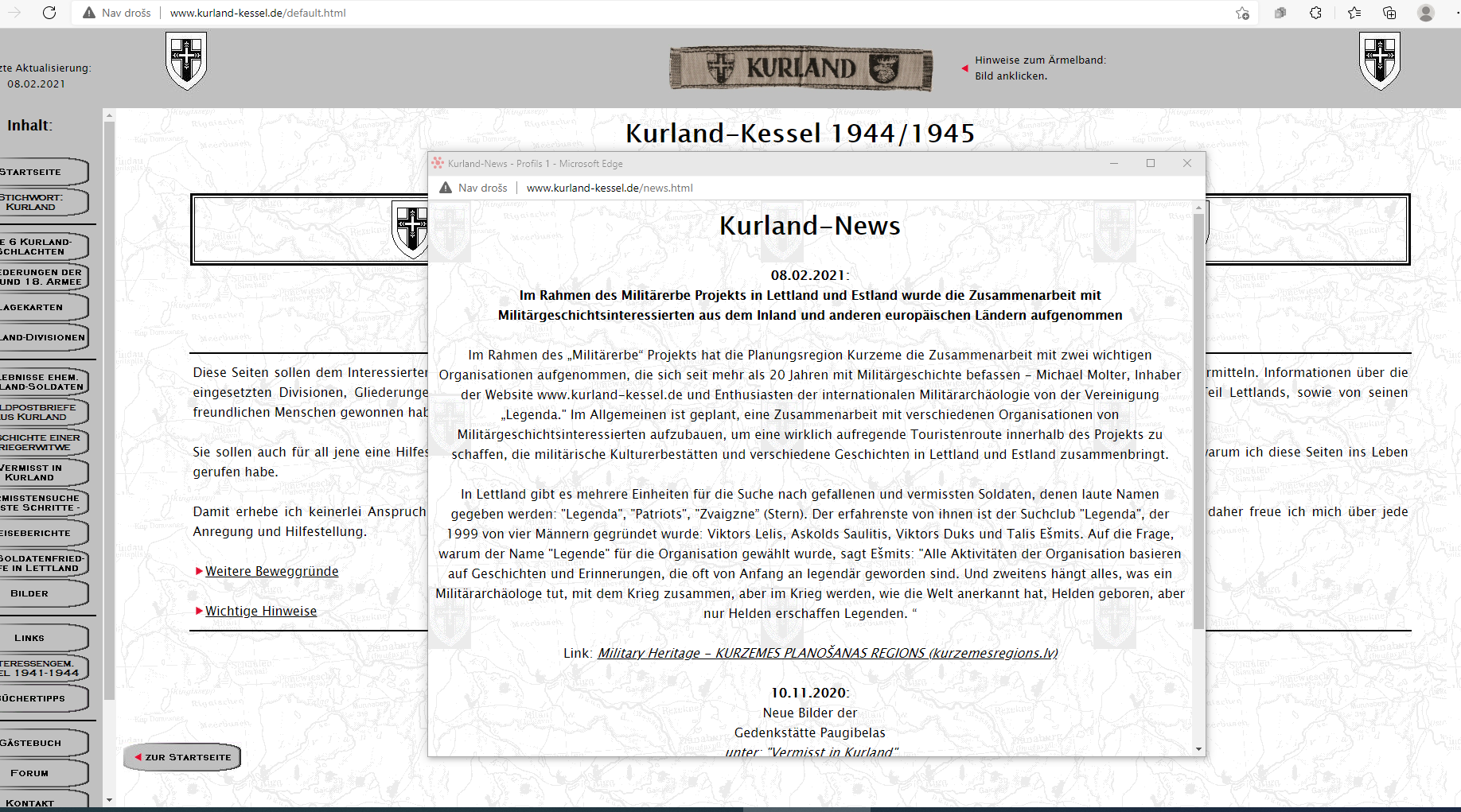 The website www.kurland-kessel.de created more than 15 years ago is maintained by Michael Molters at his own expense and its purpose is to provide information to anyone interested about 6 significant battles in the territory of Kurzeme, i.e. In the Kurzeme boiler, which took place from October 1944 to May 1945. The website contains information about the divisions of the German army, their subunits, as well as various maps, as well as stories from the memories of German soldiers and their relatives.
Network | Coldwarsites https://coldwarsites.net/network/
The project manager of the Kurzeme planning region has started communication with the Colwarsites portal with the aim to start cooperation and reach a larger circle of military heritage enthusiasts and European military heritage organizations through this channel. Addressing these organizations, we look for opportunities to promote the Military Heritage Route in Latvia and Estonia through the channels of these organizations and opportunities to attend the events of these organizations to introduce our project, objects and routes.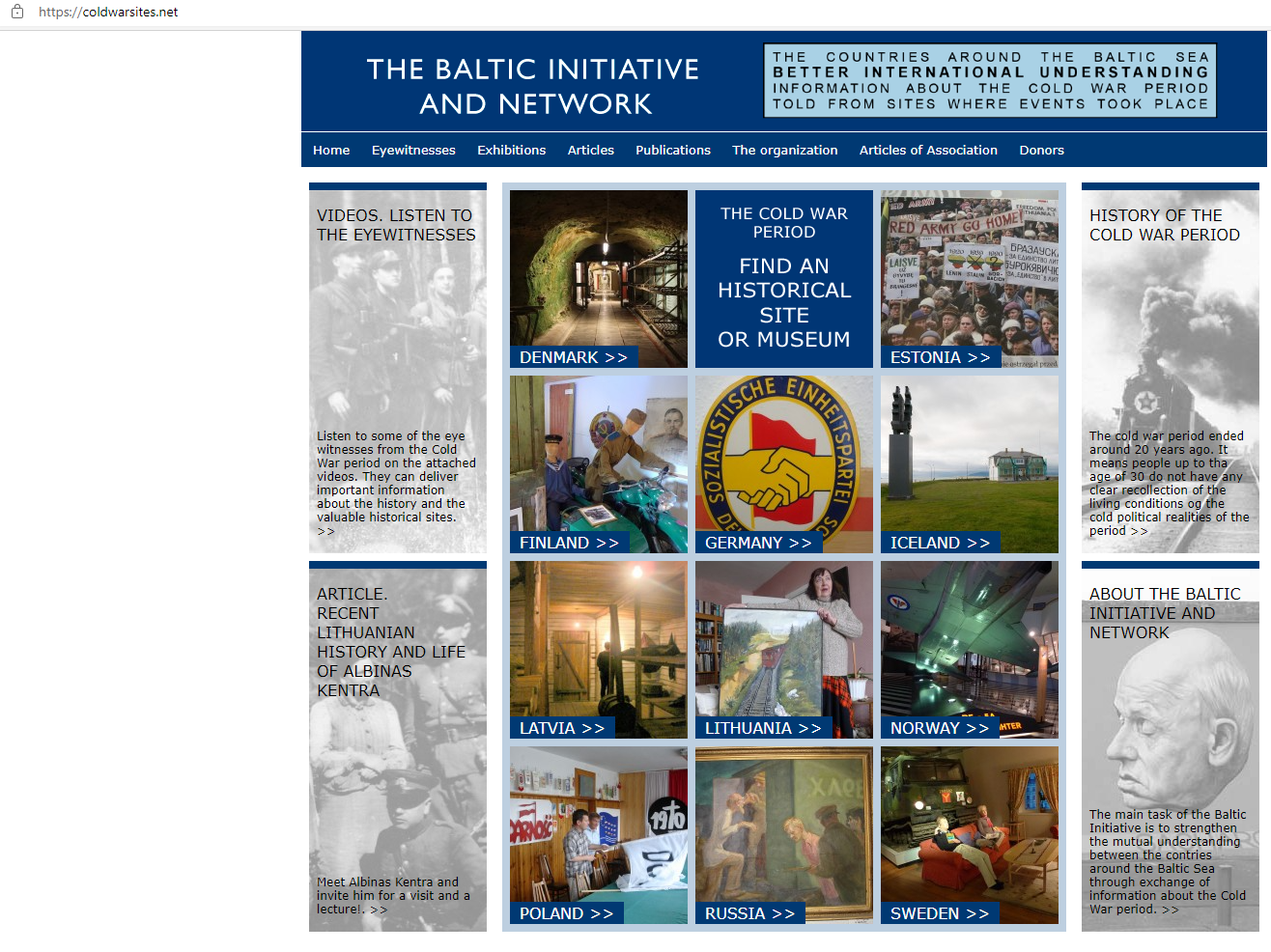 The project "Latvian-Estonian joint military heritage tourism product" ("Military Heritage") is implemented in the Interreg Estonia-Latvia cross-border cooperation program for 2014-2020. A total of 25 partners and 36 military heritage sites in Latvia and Estonia are involved in the project.
The Project is co-financed by the INTERREG Estonia Latvia programme  2014. – 2020. (More inormation about project partners (celotajs.lv))
#militaryheritage #militāraismantojums #Militaarajaloopärand #Militärerbe #Военноенаследие
Information prepared by:
Jana Kalve
Kurzeme planning region
Project manager
mobile: +371 29524558,
e-mail: jana.kalve@kurzemesregions.lv,
www.kurzemesregions.lv
This information reflects the views of the author. The managing authority of the programme is not liable for how this information may be used.