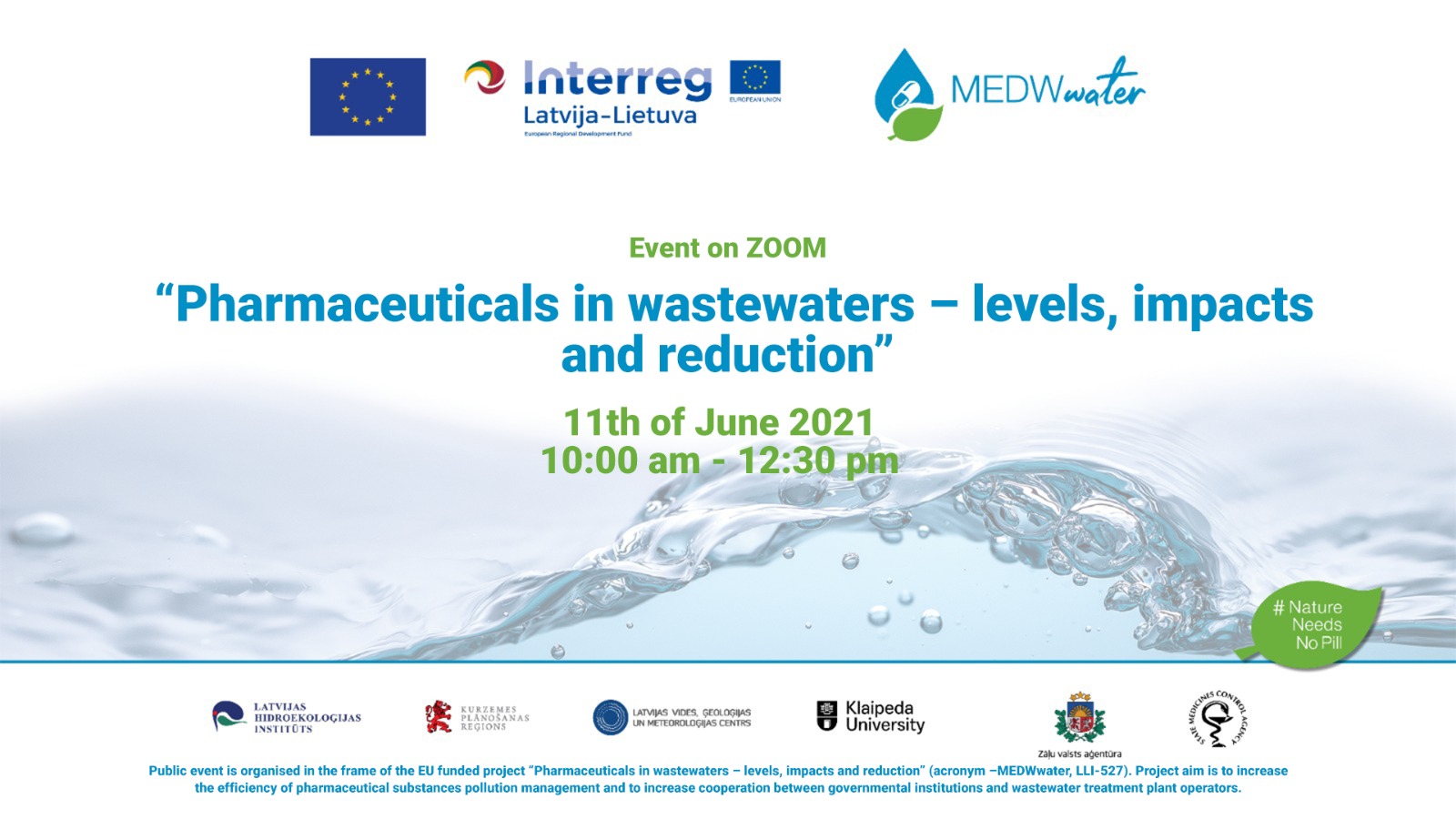 In the frame of the EU funded project "Pharmaceuticals in wastewaters – levels, impacts and reduction", (acronym –MEDWwater, LLI-527) Kurzeme Planning region with Lead Partner – Latvian Institute of Aquatic Ecology Agency of Daugavpils University  and other Project Partners from Latvia and Lithuania – Latvian Environment, Geology and Meteorology Centre, University of Klaipeda, State Agency of Medicines of Latvia, State Medicines Control Agency under the Ministry of Health of Republic of Lithuania, invites you to attend our Project event aimed to introduce with the project MEDWwater – its aims, main challenges and planned activities.
The Event will be held online on 11th of June at 10.00 am – 12.30 pm.
The webinar will be in English.
Information prepared by:
Liena Freimane
Project manager
e-mail: liena.freimane@kurzemesregions.lv
phone: + 371 26306030
This publication has been produced with the financial assistance of the European Union. The contents of this publication are the sole responsibility of Kurzeme Planning Region and can under no circumstances be regarded as reflecting the position of the European Union.