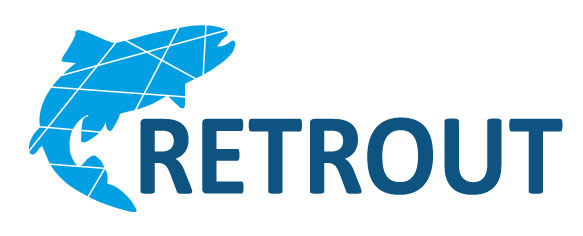 DEVELOPMENT, PROMOTION AND SUSTAINABLE MANAGEMENT OF THE BALTIC SEA REGION AS A COASTAL FISHING TOURISM DESTINATION
RETROUT, R065
RETROUT is a three-year (10/2017–09/2020) project promoting the Baltic Sea region as a coastal fishing tourism destination. Recreational fishing in the Baltic Sea, which partly relies on sea trout, has untapped potential for growth and sustainable jobs. The project aims to showcase destinations for coastal fishing and advise on relevant policy regulations. It proposes solutions for efficient restoration of sea trout stock in order to boost the coastal fishing industry.
Project activities are targeted to:
Development and promotion of the Baltic Sea region as a coastal fishing tourism destination with the main focus placed on the sea trout. This will be achieved by triggering cooperation among selected key players, target groups and supporting organisations at each destination.
Development of sustainable and efficient management methods for the sea trout in the Baltic Sea region. Research institutes and key project partners will provide thematic expertise in the fields of river restoration, tourism development, fishery and ecosystem service management.
Strengthening of a governance framework for fishing tourism in the Baltic Sea region. The project and its partners will provide guidance in the form of toolboxes for river restoration and fishing tourism. These toolboxes shall be used by authorities to help foster sustainable growth and jobs through appropriate policy and regulatory adjustments.
The target groups will benefit from the main project outputs i.e.:
Strategic development plans for new tourism product at 5 demonstration sites, to be used as planning documents for post-project activities and to attract new financial resources by the local clusters.
Model process for destination development for coastal fishing tourism, to be used as educational product by key target groups – fishing/fisheries associations and coastal municipalities.
The Baltic trout destination management service. The joint eco-branding and web-portal for on-line marketing and booking services will improve market access and performance of the transnational network of fishing guides, tourist boards and coastal municipalities.
Transnational action plan for fishing tourism, which will provide guidance to the national authorities to foster sustainable growth and jobs through appropriate policy and regulatory adjustments.
"Best practice" solutions for efficient river restoration measures for seatrout, disseminated through the demonstration projects and the Baltic Toolbox on River Restoration, which will provide guidance to national and regional authorities, on best practice (e.g. on communication) and restoration solutions that enhance eco-system health, are economically viable and efficient for production of fish stocks.
The project comprises 14 partners from Sweden, Estonia, Latvia, Lithuania and Poland, including HELCOM as an intergovernmental organization. Stockholm County Administrative Board is the lead partner responsible for the overall project coordination. RETROUT is a flagship project of the EU Strategy for the Baltic Sea Region Policy Area Bioeconomy. It is co-financed by the Interreg Baltic Sea Region Programme under the Natural resources priority field.
Project start date: 2017-10-01
Project end date: 2020-09-30
Total budget/expenditure: EUR 3.130.000,00
European Union funding: EUR 2.540.000,00