CB786 "Nature Access to All (NatAc)"
This year we have started to work on the installment of direction signs and tactile information stands at nature trails.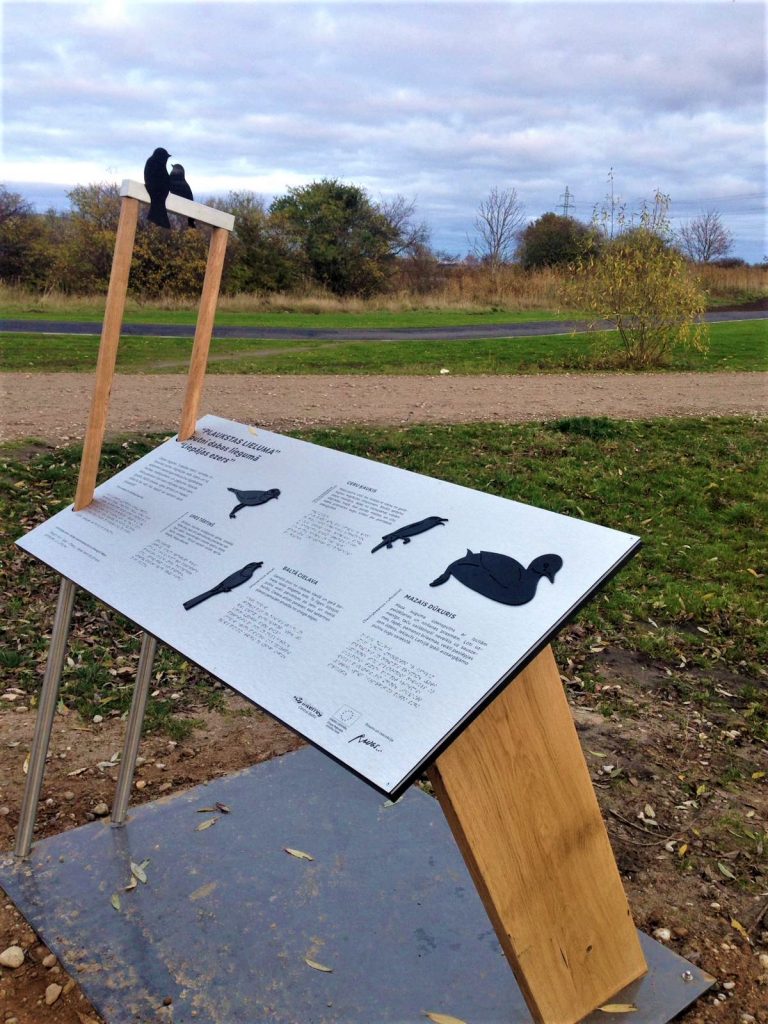 Tactile stand at Liepaja lake, Zirgu island
To give a chance for the visitors of the Liepāja Lake Zirgu island to find out about diversity of birds in the lake together their most characteristic features, especially the different size of the birds, in the end of the last year we have already installed a tactile stand, which depicts the silhouettes of lake birds in their natural size: little ringed plover, sedge warbler, little grebe and pied wagtail. The stand offers to feel the bird silhouettes with fingers and contains information also in Braille.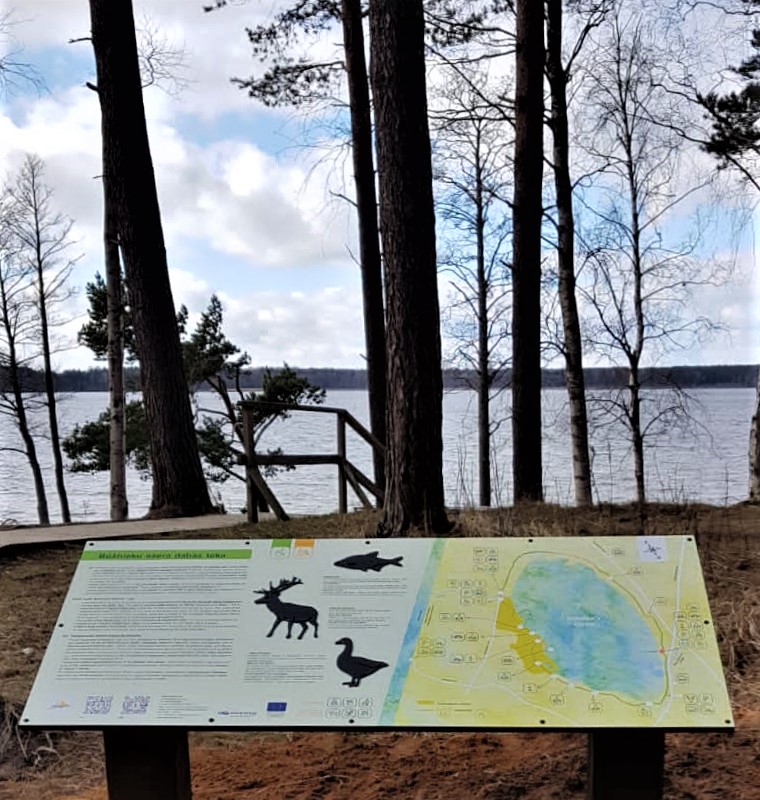 Tactile information stand in Ventspils at Lake Būšnieku
This year the first tactile information stand has been installed in Ventspils at Lake Būšnieku nature trail near the beach parking lot. It contains the map of the trail with a tangible route line and main objects on the way, a short description of the lake and its nearby area, as well as 3 objects made from organic glass: a bird, a fish and a deer with information on bird watching and angling options in the lake, as well as the nearby deer garden.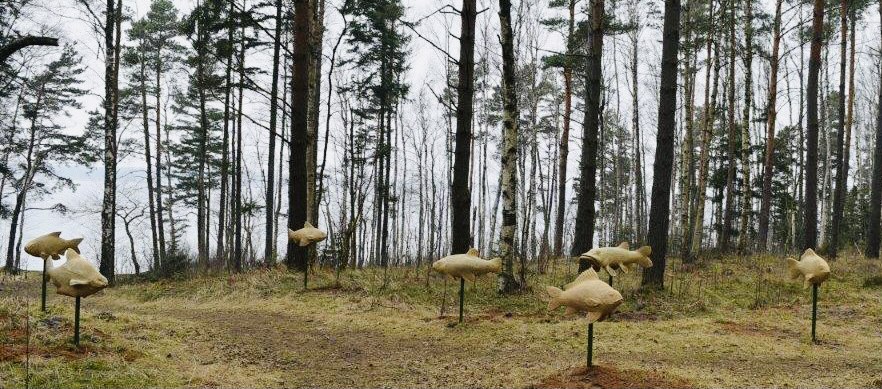 Tactile wooden fish sculptures in Ventspils on the coast of lake Būšnieku 
In addition, a group of tactile wooden fish sculptures has been installed on the coast of the lake Būšnieku with 7 most characteristic fish species: pike, bream, tench, crucian carp, rudd, perch, roach. Fish sculptures are made by sculptor Gatis Selderiņš. They are designed with a cognitive function to be easily perceived by children and adults to identify visual features of particular fish species.
The project is being implemented with support of the Central Baltic Programme 2014-2020.
Information provided by:
Alise Lūse                                                                                                                                                                                                                                            Project Manager
Tel.: +371 26567874, alise.luse@kurzemesregions.lv