LLI-010 UniGreen
To increase the nature accessibility, Kurzeme Planning Region has recorded trail descriptions for 20 nature sites in whole Kurzeme in LV and ENG languages to inform the visitors on trail distance, objects of interest, access options etc. The audio files had been generated in the QR code format to produce the QR code stickers that had been placed on information stands at these nature sites:
Brocēni Forest Park;
Ālande River Park Trail;
Horse Island Nature Trail;
Žibgrava Health Trail;
Virsaiši Waterfall Nature Trail;
Usma Elkrags Nature Trail;
Skrunda Walking Trail along River Venta;
Trail to Satini Ponds;
Roja Beach Trails;
Peterezers Nature Trail;
Mežtaka – Jūrtaka Nature Trail;
Kalēti Forest Park Trails;
Embūte Nature Trail;
Dvēseles Veldzes Dārzs in Ziemupe;
Lake Durbe Observation Tower;
Dunika Bog Trail;
Bernāti Nature Trail;
Cīrava Nature Trail;
Lake Būšnieki Nature Trail;
Pārventa Walking Trail.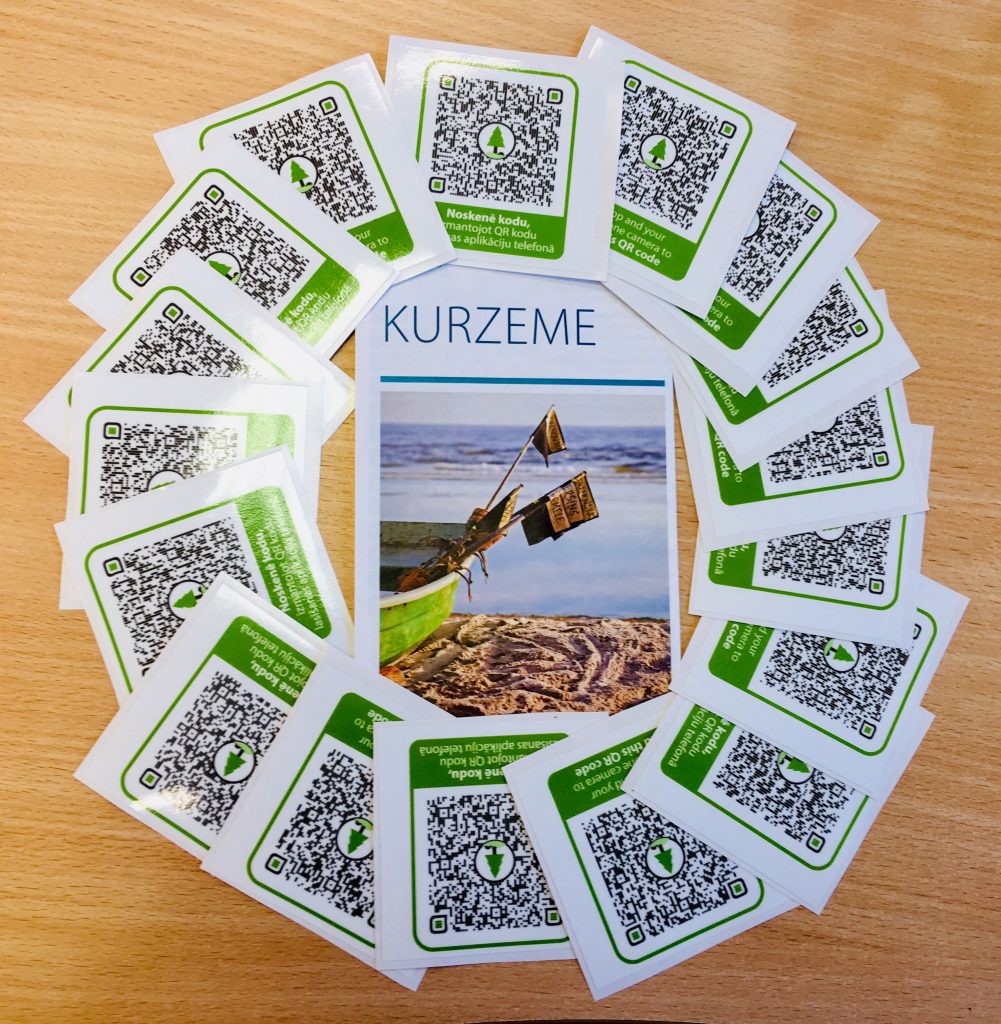 QR code stickers and audio records have been developed with the support of the Interreg V-A Latvia-Lithuania Programme 2014-2020 as part of the UniGreen project No. LLI-010. The material will serve to promote the accessibility to nature trails, especially for people with visual impairment and children.
Audio records are available at https://www.kurzemesregions.lv/en/projects/tourism/unigreen/nature-trails/
Information prepared by:
Alise Lūse
UniGreen Project Manager
Kurzeme Planning Region
Tel.: + 371 26567874, alise.luse@kurzemesregions.lv