Within the framework of its project "Military Heritage", the Kurzeme Planning Region has started cooperation with two important organizations that have been researching military history for more than 20 years – Michael Molter, owner of the website www.kurland-kessel.de, and enthusiasts of international military archeology non-governmental organization / association "Legend. In general, it is planned to establish cooperation with various organizations of military history enthusiasts in order to create a truly exciting tourist route within the project, which will bring together military heritage sites and various stories in Latvia and Estonia.
The website created more than 15 years ago is maintained by Michael Molters at his own expense and its purpose is to provide information to anyone interested about 6 important battles in the territory of Kurzeme, i.e. In the Kurzeme boiler, which took place from October 1944 to May 1945. The website contains information about the divisions of the German army, their subunits, as well as various maps, as well as stories from the memories of both German soldiers and their relatives. Also on this website you can find Michael Molter's personal photos and impressions of this beautiful region of Latvia and friendly people.The website is also a tool for those who are looking for their relatives lost in the Kurzeme pot (soldiers of the German army) and this is the main purpose of this website. The website has more than 220 registered users, but the website is visited by many more people every year.

http://www.kurland-kessel.de/default.html
In Latvia, there are several units for searching for fallen and missing soldiers, which are given loud names: "Legend", "Patriots", "Star". The most experienced of them is the search club "Legend", which was founded in 1999 by four men: Viktors Lelis, Askolds Saulītis, Viktors Duks and Tālis Ešmits. Asked why the name "Legend" was chosen for the organization, Ashmith says: "All the activities of the organization are based on stories and memories, which have often become worthy of legends from the very beginning. And secondly, everything a military archaeologist does is related to war, but in war, as the world has acknowledged, heroes are born, but only heroes create legends."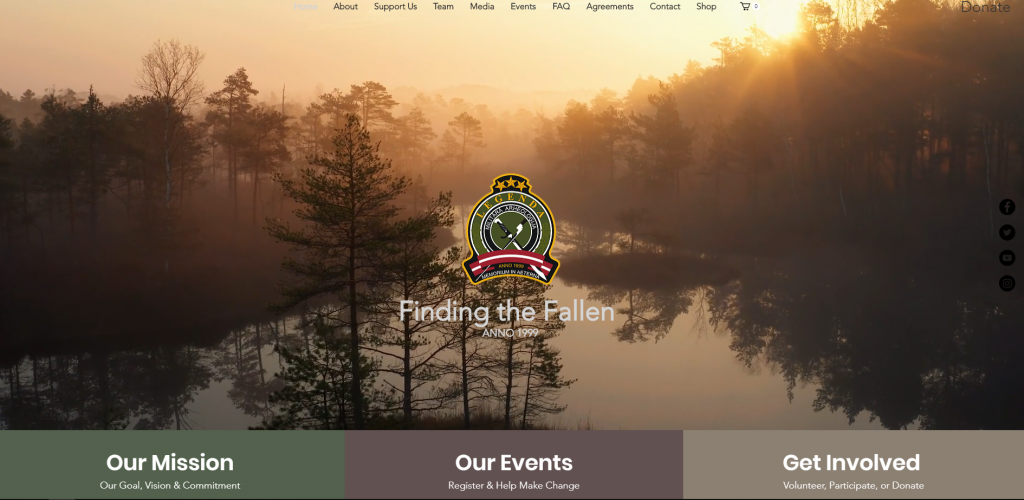 http://www.legenda-archaeology.com 
Military Archaeology Legenda / International Non-Governmental Organization
In 1999 a group of Latvian military archaeologists formed an organisation to search the battlefields of Latvia for missing soldiers from WW1 and WW2. There aim is to search, recover and identify Russian and German soldiers from both conflicts hence was born Legenda.
Jana Kalve,
Kurzeme Planning Region
"Military Heritage" Project Manager
Ph. +371 29524558,
E-mail: jana.kalve@kurzemesregions.lv,
www.kurzemesregions.lv
This information reflects the views of the author. The managing authority of the programme is not liable for how this information may be used.