LLI-010 "Nature tourism for all (UniGreen)"
The exhibition has been developed by Kurzeme Planning Region as a result of the project "Nature tourism to all". As part of the project, last summer the Kurzeme Planning Region carried out on-site inspections at all nature trails in Kurzeme and issued the Trail Guidebook on more than 80 nature trails with a total length of 380 km. During inspections, a number of wonderful photos were taken, part of them now being presented at the exhibition. Photos give an insight on most beautiful nature trails in all counties of Kurzeme and can be seen at Riga Plaza small exhibition hall right near the New York entrance.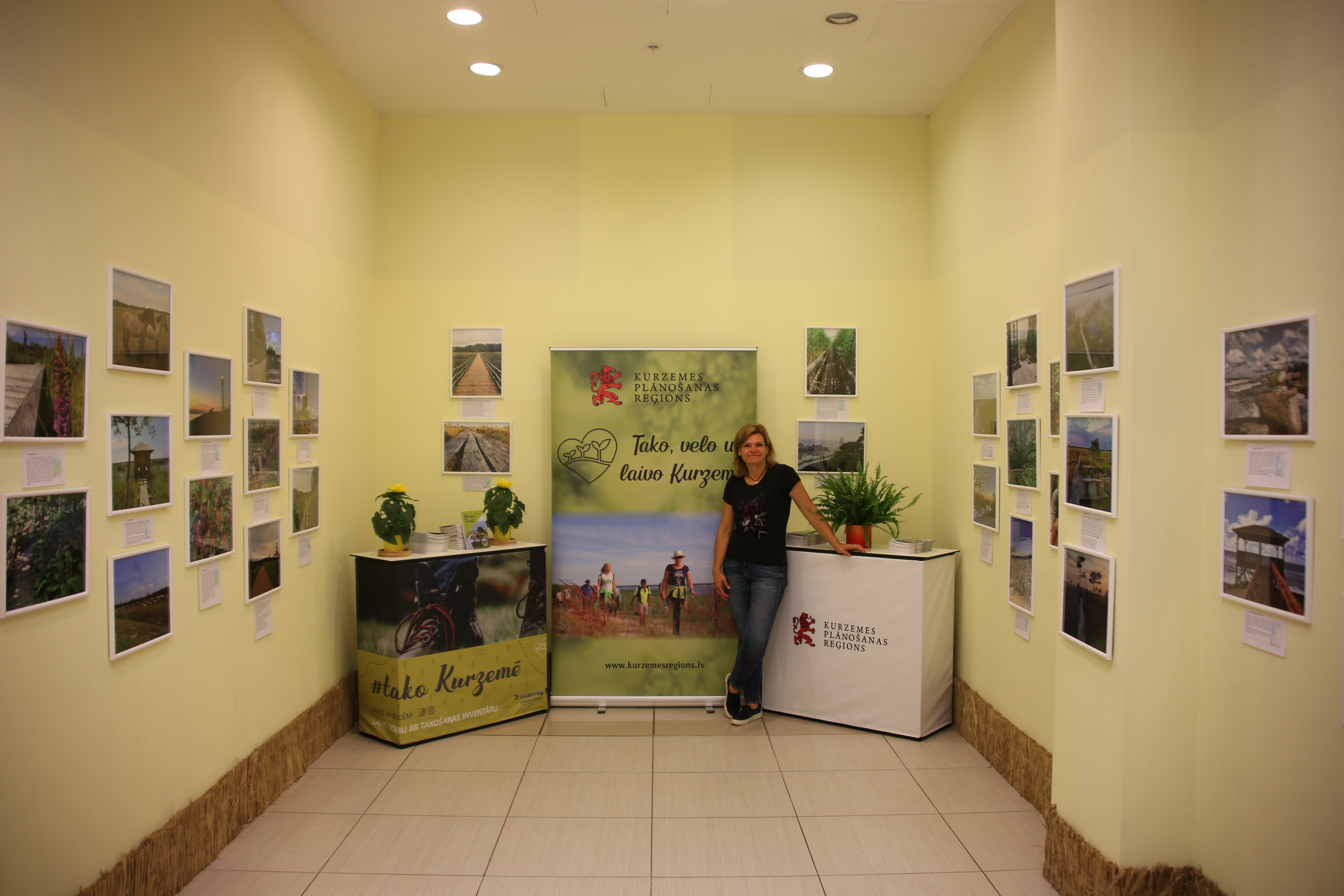 Come and take a look, choose the trail that grabs you most, get a Guidebook and hit the road! The Guidebook is available at the exhibition hall free of charge along with some other most interesting brochures issued by Kurzeme Planning Region!
All nature lovers are also invited to share their impressions and photos from Kurzeme nature trails on their Facebook and Instagram accounts, using the tag #takoKurzeme. Once a week all summer through the Kurzeme Planning Region shall choose one lucky hiker, who shall get a bag with a hiking stuff. Hike, tag, share your pics and win a bag! More information about "Tako Kurzemē" on Kurzeme planning region home page.
The exhibition has been made with the support of the Interreg V-A Latvia-Lithuania Cross Border Cooperation Programme 2014-2020.
Information provided by:
Aiva Jakovela,
UniGreen Project Manager
Kurzeme Planning Region
aiva.jakovela@kurzemesregions.lv