Two days (October 9-10) project partners from Estonia and Latvia spent in Kurzeme (Latvia), sharing experience in implementation of Est Lat Harbours project and visiting yacht marinas in Kurzeme.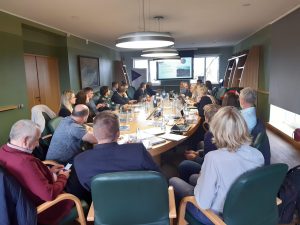 First day was devoted to regular meeting, where all partners presented their achievements in the project implementation and discussed about planned marketing and networking activities – participation in boat shows '2020, second edition of Harbours guide and regattas.
Estonian partners have almost finished infrastructure improvements in the marinas, while implementation of the planned activities is in process in most of Latvian harbours. First day we finished with visit to Liepāja port and yacht harbour to see on place the project progress.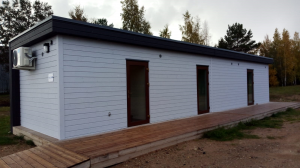 On the second day project partners visited marinas in Pāvilosta and Ventspils.There is done huge work in these marinas, and
thanks to the project support, all three marinas in Pāvilosta form this place as a sailing centre with wide range of services for sailors – there is significantly increased number of well equipped guest berths in Pāvilosta, made service building for sailors, set up boat lift with lifting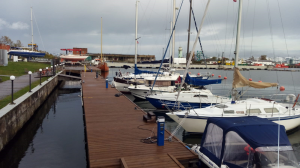 capacity 20 tons, created indoor and outdoor wintering area for boats and repairs centre. Now Pāvilosta can offer full scale services for sailors.
Ventspils marina has finished pier and beths construction, and now there are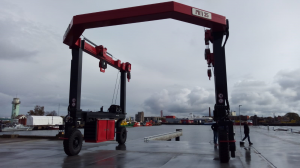 up to 50 well equipped guest berths and outdoor wintering area for more than 35 boats.
One of the most important investments in Ventspils marina is boat lift with lifting capacity 35 tons, and to be absolutely ready for the next sailing season, during this winter Ventspils will reconstruct the service building. All these improvements have changed "face" of Ventspils marina, and now it is perfect place for few days stop, while sailing in the East Baltic Coast.