Listen to the audio of the trail:
Watch the video of the trail:
Description:
Virsaiši has become known to a wider society only in 1998, when geographer Ivars Strautnieks measured its height and width of water course while studying geological and geomorphological objects at Abava Valley. The waterfall was shown to the geographer by locals. It is 1,7 m high and its width in spring and autumn seasons may reach 4 m. This waterfall is specific due to its water flow, which does not fall vertically as it is generally assumed, but flows down over a sloping dolomite outcrop. Since 2001 the waterfall has been acknowledged as a state protected geological and geomorphological nature monument. In 2010 it was chosen as the Geological Monument of the Year.
The trail is an out&back type trail, so it will take 2,8 km overall to hike there and back. Few stages of the trail can be very slippery under wet weather conditions, making it difficult to climb up and down the hills. In addition, there might be some trees fallen down on the route, as the trail stretches through quite a wild forest, barely touched by civilisation. Up the gully, right at the waterfall, there is a resting area with a fireplace site.
In order to open the GPX file with the trail route on a mobile phone or computer, please install one of the hiking apps or maps, e.g., Wikiloc, Outdooractive, ViewRanger, OS Maps or any other GPX file reading programme or application.
Location: Nature Monument: Virsaiši Waterfall, Abava Parish
Suggested starting point: Passing the arboretum Mazsili from the road Stende – Sabile, direction sign at the roadside – Dabas taka (nature trail)
Starting point in the map: Lat:57.09522,Lon:22.54177
Acccessibility: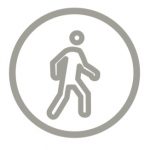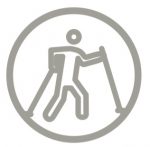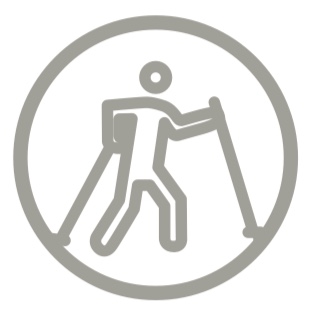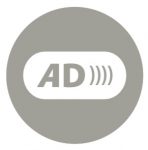 Hiking time: 40 min (one way)
Distance: 1,4 km (one way)
Marking:Marked with red dots on trees
Type: Out&back
Difficulty: 

in summer under dry weather conditions

under wet weather conditions, as several stretches are extremely slippery
Trail surface: path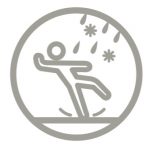 (During rain and in winter the trail is slippery)
Facilities: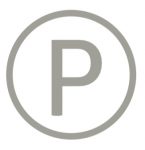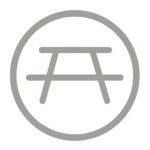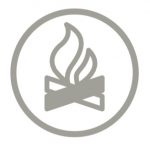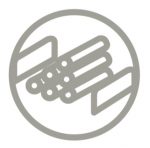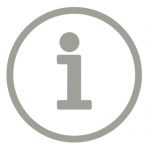 Getting there:  by car
Rules to follow: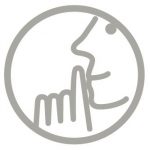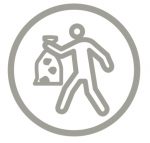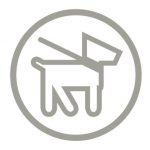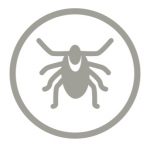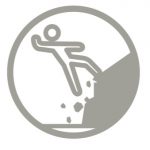 Trail administrator: Talsi County Municipality, +371 26687442, tic@talsi.lv
Info: Talsi County Tourism Information Centre, 19/21 Lielā Street, Talsi, +371 26687442, tic@talsi.lv, www.talsitourism.lv
Closest shops: Sabile, Talsi, Stende
Closest gas stations: Talsi, Stende